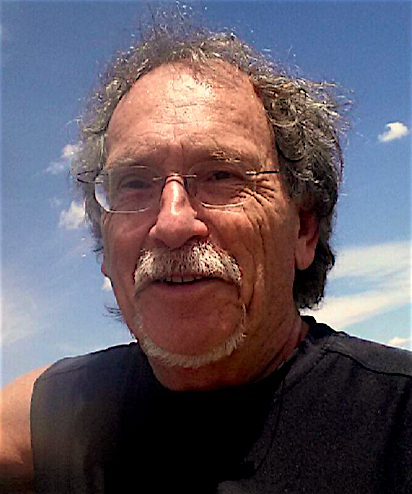 April 28, 1947
-
February 16, 2018
Born in Marinette, Wiscounsin
Resided in

Aurora

,

Colorado
Obituary
Francis (Frank) Walter Woulf, 70, passed away on February 16, 2018. He was born April 28, 1947, in Marinette, Wisconsin, to Florence McCrory and Walter Woulf. Frank is survived by his two loving children, Natalie Nicole and Mark Dylan, his sisters, Kathy and Jean, and his nephew Mike. He is preceded in death by Florence and Walter.

Frank's service is being held on Saturday, February 24, at 10:00am, at Holy Ghost Catholic Church, 1900 California St., Denver, CO, 80202. Arrangements are being handled by the caring professionals at Horan & McConaty Funeral Home, 11150 Dartmouth Ave., Aurora, CO 80014. An online guest register is available to sign below.

Frank grew up in Wisconsin, continuing on to receive his Bachelor's from Marquette University in Milwaukee. He received his Juris Doctorate from Saint Louis University. He practiced law for the District Attorney's Office in Chicago before moving to Colorado in 1982. He practiced law for over 40 years, 35 in private practice in the Denver area.

Frank was a devoted father of two children, Natalie and Mark. Frank's influence was so deep and his life path was so admired that Mark lived in his home state of Wisconsin for 10 years, while Natalie continues to live in Chicago just as Frank did around her same age. To his kids, he was the biggest ally, advocate, teacher, friend, and sports fan they could have asked for. His constant presence, both while under the same roof and while they lived in the Midwest, will always be remembered and leaves a gaping hole behind.

To the closest in his life, he was a relentless family man. From husband of 12 years, to taking care of his mother Florence late in her life, to always pushing his kids to be the best people they could, to Friday dinners with his sister, Kathy, where laughing and politics were the main course, and finally to the last conversations that his loved ones will all remember forever.

Frank spent some of his happiest moments outdoors, enjoying Colorado nature's beauty and intricacy, a creation by something beyond the power of man. He enjoyed playing sports, running, skiing, and most of all, hiking, in the outdoors. He will be remembered for his "Cabin Fever" and bragging about the Colorado Sun.

Frank was devout in his Catholic faith. The Word of the Lord provided him direction and purpose through good times and light and hope through his more difficult times. His devotion never waivered. Frank will have a special place in the Kingdom of Heaven.

For those closest to Frank, holidays, sporting events, celebrations, triumphs, and political commentary will never be the same. While his physical presence is gone, his spirit, his love, and his soul will live among us forever. He was dearly loved and will be greatly missed by those left behind.
Services
Memorial Mass
Holy Ghost Catholic Church
1900 California Street
Denver
,
CO
US
80202