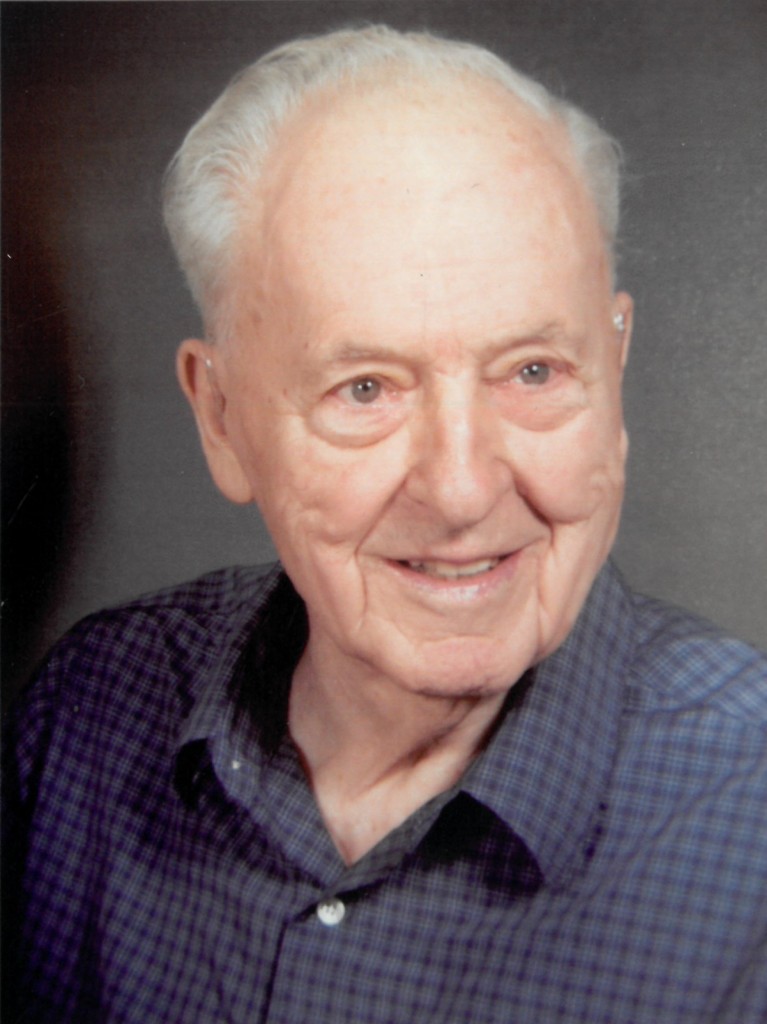 June 2, 1920
-
March 2, 2018
Born in Brooklyn, New York
Resided in

Arvada

,

Colorado
Obituary
Martin John "Marty" Youngmann of Arvada, Colorado passed away at Family Assisted Living of Arvada on March 2, 2018 at the age of 97.

A Celebration of Marty's life will be held on Sunday, June 3, 2018 at 2:00 PM at Horan & McConaty Family Chapel, 7577 West 80th Avenue, Arvada, Colorado.

Memorial donations may be made in Marty's honor to:

Rainbow Trail Lutheran Camp
107 South 9th Street, Suite B
Canon City, CO 81212
Please make donation in Marty's name to the "Photography Program".

Marty was born June 2, 1920 to Martin Gottlieb Youngmann and Ottille Francessa Uhlemann of Brooklyn, New York. He grew up in the Brooklyn area, attending school at Far Rock Away High School, playing football and began an interest in photography. He attended one and half years at Pratt Art Institute in New York City studying advertising and photography before enlisting in the Army Air Corp during World War II. He was stationed at Lowry Air Field in Denver from 1941 to 1945, and served as an instructor in the Photo School.

He met his wife Helen Isobel Potts Crabtree at a USO dance and married her in 1943 while stationed at Lowry. The young couple welcomed son Carl Ernst in Nov. 1943. After being discharged from the service the family moved back to New York and lived in Valley Stream and Marty worked in his father's A & P Grocery store as a clerk. Son Gene Walter joined the family in Feb. 1950. In the fall of 1954 the family moved back to Colorado, with Helen and Gene flying while Marty and Carl drove the family car across country to Denver. The family lived with Helen's parents Rex & Harriet Crabtree on Poplar Street just one block east of Lowry Field until their new home in Arvada on Independence Street was built in early 1955. Daughter Teri Lynne joined the family in March 1954 while they lived in east Denver.

Marty worked as a food salesman for Snow Crop Frozen Foods for the first few years they lived in Denver. Then he went to work for Nobel Foods as a salesman in the Denver area. During this time he also continued his work in photography, taking photos of weddings and individuals on the weekends. The family soon out grew the house in Arvada with the arrival of Wendie Kaye in April 1957 during a heavy spring snowstorm. They moved to their house on 52nd Avenue in late 1957 and lived there until 1976.

Before moving to Colorado, Marty became a Mason in the Hempstead Lodge being passed to the degree of a Master Mason in 1953. When he moved to Arvada he became a member of Arvada Lodge No. 130 AF & AM and was later a member of Paul Revere Lodge No.130 AF & AM in Westminster. In May 2018 he would have been a 65-year member of the Masons. He became a member of the El Jebel Shrine in Denver and joined the Optars and Greeters.

The family were charter members of Holy Cross Lutheran Church in Wheat Ridge at 45th and Wadsworth. Marty served on the church council and president of the congregation.

He and Helen attended synod conventions and conferences and participated in bible study programs. His sales territory increased during this time and he started to travel north and south of Denver along the Front Range and to the western slope of Colorado. Marty become involved in the development of the Rainbow Trail Lutheran Camp outside of Hillside, Colorado as he began selling the camp groceries. His family became frequent campers at both family work camps and as youth campers.

He helped start Boy Scout Troop 387 at Holy Cross Lutheran Church and served both as Committee Chairman and Scoutmaster, while his sons were involved in scouting with the troop. Marty was a first class scout as a boy and as an adult participated in leadership training in various ways until 1980. He received several scouting awards as an adult including the Scouter's Key in 1962, the Lamb Award in 1967 and the Wood Badge in 1970. He also attended leadership training at Philmont Scout Ranch in New Mexico in both 1966 & 1967.

In the late 1960's Marty changed jobs and went to work for John Sexton & Co still as a food salesman and again his territory increased to include southern Wyoming, the western slope of Colorado, eastern Utah and into northern New Mexico. In 1976 Marty took a job in the corporate offices of the John Sexton & Co as an import coordinator, he and Helen moved to Wheaton, Illinois outside of Chicago. He commuted daily to downtown Chicago to the company offices in the Sears Tower.

Marty retired in the summer of 1986 and they moved back to Colorado to a townhouse in Arvada in the Timbercove area. During retirement he and Helen traveled to Scotland twice and to several Elder Hostel programs around the country. Marty began doing more photography even teaching classes at the Arvada Center, the North Jeffco Rec Center and the Apex Rec Center. He developed several photo slide shows and started visiting different senior centers and assisted living center showing his programs.

After Helen died in May 1994, Marty continued showing his slide shows and expanded the number of different shows he had. With trips to Alaska, the New England area and visits to the Seattle area to see his children his programs grew. He embraced the changing times in photography and took classes at the Apple Store in Flatirons to learn and develop his programs into computer-generated shows.

Marty's hobbies included playing golf at the Indian Tree Golf Course on Monday mornings, participating in the pinochle card group on Friday afternoons at the Apex Rec Center and dancing at the Clements Center on Saturday night with dance partner Mitzi Wilson. He attended church at King of Glory Lutheran Church in Arvada. In April 2017 after becoming a fall risk he moved into Family Assisted Living of Arvada, at 51st Ave & Independence just one block south of the family's home for so many years on 52nd & Hoyt St.

His wife Helen (1924-1994) preceded Marty in death; they were married 51 years. Also preceding him are his parents Martin Gottlieb Youngmann, (1893-1972) and Ottille Francessa Uhlemann (1897-1972) and his brother and sister-in-law, Walter Henry Youngmann (1926-2015) and Elaine Henrietta Siemann Youngmann, (1928-2018).

The following family members survive Marty;
Son: Carl Ernst Youngmann, Port Townsend, WA
Wife, Eleanore Stuart Matthews
Grandson: Hans Derek Youngmann, Burton, WA
Wife, Misty Deann Holguin Youngmann
Great Grandson: Stewart Stone Youngmann
Great Granddaughter: Lily Pauline Youngmann
Great Grandson: Landon Youngmann
Great Granddaughter: Lucy Youngmann

Son: Gene Walter Youngmann, Westminster, CO
Wife, Angela Anne Kratzer Youngmann
Granddaughter: Erin Jeanne Youngmann Wernlein, Arvada, CO
Husband, Frank Mitchell Wernlein
Great Grandson: Frank Mitchell (Mitch) Wernlein
Great Granddaughter: Megan Jeanne Wernlein
Granddaughter, Traci Lynne Youngmann Dorth, Westminster, CO
Husband, Phillip William Dorth
Great Granddaughter: Isobel Christine (Isi) Dorth,

Daughter: Terri (Teri) Lynne Youngmann Burke, Redmond, WA
Husband: Adam Burke

Daughter: Wendie Kaye Youngmann Bass, Arvada, CO
Husband: Steven Allan Bass

He also survived by 2 nieces, 2 nephews and 5 grand nieces and nephews.

Please remember him and take a picture of a rose or of the Colorado Mountains in his honor.

RIP Dad, Grandpa, Great-Grandpa and Uncle.

Please share your memories of Marty and condolences with his family by signing the guest book below.
Services
Celebration of Life
Horan & McConaty - Arvada
7577 West 80th Avenue
Arvada
,
CO
US
80003
Charities
Rainbow Trail Lutheran Camp
107 South 9th Street, Suite B
Canon City, CO 81212
Please make donation in Marty's name to the "Photography Program".