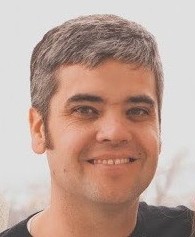 November 3, 1977
-
February 11, 2018
Born in Salt Lake City, Utah
Resided in

Denver

,

Colorado
Obituary
Edward Taylor Black, 40, loving husband, father, son, brother, uncle, cousin and friend passed away Sunday February 11, 2018 in Denver, Colorado. He was lovingly named after both of his grandfathers.

Born on November 3, 1977 in Salt Lake City, Utah to Rafe Gaylen and Rinda Louise Abegg Black. He graduated from Olympus High School in 1996 where he and his companions made famous the notorious antics of "The Purple Knaves". His other claim to fame was his citizenship in and passport from the Republic of Zaqistan. He was also a proud member of the Wisconsin Polka Association and recently started and very much enjoyed square dancing with his wife. He served in the Switzerland Zurich LDS mission from 1996-1998.

He married DeAnn Brown on December 28, 2001 in the Salt Lake Temple. It was easy to fall in love with DeAnn because as his biggest fan, she appreciated and laughed at every one of his jokes. The sweetest word came from him when he would call her his "Mrs." They were blessed with four beautiful children: Elizabeth Jayne, Elijah Taylor, Rafe Douglas and Lincoln Jax.

Edward graduated from the University of Utah in May 2003 with a Bachelor's degree in German and a minor in Linguistics. He earned a Master's Degree in Public Administration in August 2006. Much of his career was spent at The University of Utah. He moved to Colorado with his family in 2015 where he worked as the Executive Director for the Denver Research Institute.

Ed was a natural on stage and had leading roles in many community theatre productions. Ed was the volleyball enthusiast at every Sunday dinner and kept the family laughing with his incredible puns and fun sense of humor. Photo bombing became his fondest pastime as he was found in the background of nearly everyone's pictures. While in Switzerland he sent home the card game "Ligretto" where soon the family fell in love with the fast-paced competition and strove for the coveted yellow and the rumored fourth (which was red). Ed grew up with a love of fishing at Flaming Gorge and was determined to purchase a boat for his own family to continue making wonderful memories on the water. He had a passion for hiking which he developed as he earned his Eagle Scout Award. Mount Olympus was his favorite trail. He faithfully served in many church positions and had a love for our Savior.

Edward is survived by his loving parents Rafe and Rinda Black, his wife DeAnn and their four children, his seven siblings: Patti (Josh) Nielsen, Tammy (Brandon) Pack, Cliff Black, Russell (Elysha) Black, Charlotte (Paul) Baker, Andrew (Jennica) Black, and Tim Black. His mother and father in-law Kaye and Douglas Brown and their children: Jeff (Deneim) Brown, Gary (Heidi) Brown, Donald Brown, Kenny Brown and Tracey Johnston and many nieces, nephews, aunts, uncles and cousins that he loved very much.

A viewing will be held in Aurora, Colorado on Friday, February 16, 2018 from 5:00 - 7:00 pm at Horan & McConaty 11150 E. Dartmouth Ave. A Memorial service will be held on Saturday, February 17, 2018 at 10:00 am at 21750 East Dorado Avenue. A light brunch will follow.

A viewing will be held in Utah, Monday evening, February 19th from 6:30-8:30 pm at the Larkin Sunset Gardens Mortuary, 1950 E Dimple Dell Road (10600 S.), Sandy, UT 84092. An additional viewing will be held in Utah on Tuesday, February 20th, at the Sandy Crescent North Stake Center 1050 E 10600 S. Sandy, Utah from 9:30-10:30 am, with the Funeral beginning at 11:00 am.

Burial will follow at Larkin Sunset Gardens, 1950 E Dimple Dell Road (10600 S,), Sandy, UT 84092

If you wish, in lieu of flowers, you may donate to the Edward Taylor Black Donation Account by contacting Paul Baker at 801-649-8074.
Services
Colorado Viewing
Horan & McConaty Family Chapel
11150 E. Dartmouth Ave.
Aurora
,
Colorado
80014
Colorado Memorial Service
LDS Dorado Chapel
21750 East Dorado Ave.
Aurora
,
Colorado
80015
Utah Evening Viewing
Larkin Sunset Gardens
1950 E Dimple Dell Road (10600 S,)
Sandy
,
Utah
84094
Utah Viewing
Sandy Crescent North Stake Center
1050 E. 10600 S.
Sandy
,
Utah
84094
Utah Funeral Service
Sandy Crescent North Stake Center
1050 E. 10600 S.
Sandy
,
Utah
84094
Burial
Larkin Sunset Gardens
1950 E. Dimple Dell (10600 S.)
Sandy
,
Utah
84094