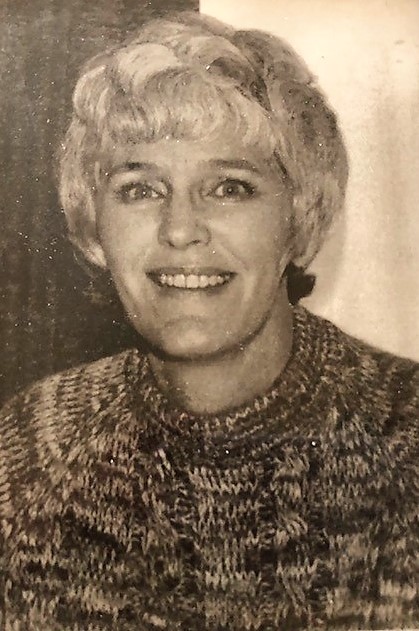 May 3, 2018
Born in New York, New York
Resided in

Littleton

,

Colorado (CO)
Obituary
Madeline "Maddy" Weiss, a longtime resident of Littleton, Colo., and former Arapahoe County Jury Commissioner, died peacefully on May 3 at Cedars Healthcare Center in Lakewood. She was 94. Born in Chelsea in New York City on Feb. 10, 1924, to Agnes (Cavanaugh) and Emil Moisan, she grew up in Staten Island and Queens, where she graduated from Jamaica High, followed by business school and several interesting jobs in Manhattan, including a stint in the fashion department at Photoplay magazine. Her strong work ethic comes as no surprise considering her family were hard working people in the hotel and restaurant business on Staten Island, while Chelsea relations were strongly involved in the politics of the waterfront in Manhattan at a time when Elia Kazan directed the classic portrayal of that period in "On The Waterfront." Her father Emil "Top Coat Jack" Moisan was a professional card dealer who worked the Manhattan scene long before the rise of resort casinos. He was also employed by the docks to compose bills of lading and other documents because of his beautiful handwriting. Her mother "Aggie" rubbed shoulders with the likes of Barbara Stanwyck on the dance floors of the East Village. Growing up in this environment, Maddy was a true New Yorker who never lost her New York accent or her love for the big city.
During WWII, like many professional women, she worked in the defense industry. Shortly thereafter, she married her neighborhood sweetheart, Joseph Weiss on July 7, 1945. The couple moved to Long Island, where their four children were born, and bought their first home in Levittown. Joe Weiss was pulled to the West for work during the missile boom after the war, and fell in love with the big skies and wide open spaces. In 1958 the family moved to Littleton, Colorado, then a fledgling town with strong historic roots. As soon as she was able, Maddy picked up her career where she left off, working for the Arapahoe County court system for many years, rising from an administrative job in the juvenile probation department to jury commissioner, an appointed position she held until her retirement.
She will be remembered by all for her quick wit and keen eye; her beautiful smile; her love of Sinatra, old movies, good company, and anything sweet; and her steadfast devotion to family and friends. Her children remember her generosity, her great cooking skills, and her engaging sense of humor. Preceded in death by her husband and her son Roy, she is survived by daughters Suzanne Weiss, Joanne Weiss, and Patricia Weiss, all of Denver. She will be greatly missed.
Services
Funeral Home
Horan & McConaty - Colorado
1091 S. Colorado Blvd.
Denver
,
CO
US
80246