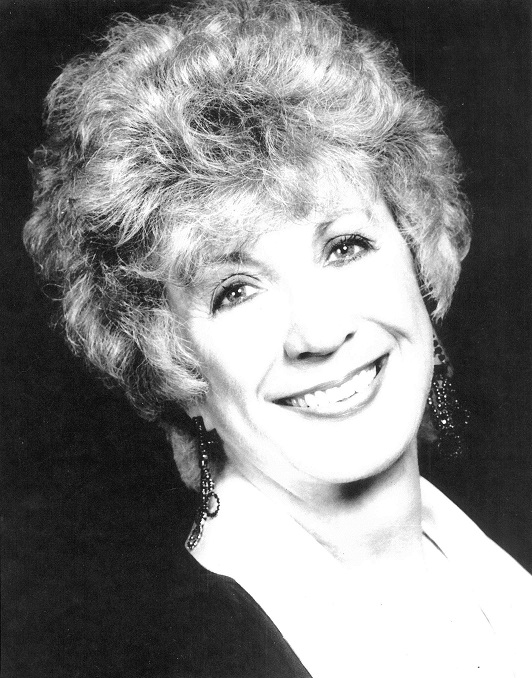 January 12, 1937
-
April 5, 2018
Obituary
Obituary:

Mary Ann Leveton passed away on Thursday, April 5th. She resided in Wheat Ridge, Colorado.
She leaves her husband, Peter J. Leveton; a son, Brad Ballou of Missouri, a daughter, Kay Lynn Roberson and a son-in-law, Biff Roberson, of Golden, Colorado; three granddaughters, Landra Gates, Lindsy Roberson and Lachelle O'Brien; and grandson, Ryan Ballou of Missouri; step-daughters Denise Owen of Nampa, Idaho and Deborah Leveton of Mesa, California and a sister, Virginia Levin of Lee Summit, Missouri.
Memorial Service to be held at Horan & McConaty, 7757 West 80th Avenue, Arvada, Colorado at 10:00 AM on Sunday, May 20th.
In lieu of flowers, Mary Ann would appreciate any contributions you wish to make to either the American Diabetes Association or the American Cancer Society or the Lutheran Medical Center Hospice.

Eulogy:

MARY ANN OFFUTT LEVETON — Born January 12, 1937

Mary Ann was born in Tiffany Springs, a country suburb six miles northwest of Parkville, Mo., which is a beautiful college town northwest of Kansas City, Mo. She was not a very healthy child. It seems the doctor told her parents, John and Bessie, that she would probably not live to adulthood.

Mary Ann was surrounded with a lot of music during her childhood. At the age of three, she would climb up on the front pew and sing solos at their little country church. She knew the words to many hymns
Her father, John Offutt, played in what they called 'hoe downs' at other houses in the country. Her mother, sister and she would go with him. Several of the people played instruments and everyone took food. Her father also played for square dances at different places but she mainly remembered his playing for square dances at Melody Lane Hall, north of Parkville. She started playing with the group when she was about six when their regular piano player could not be there. This happened occasionally so she got to play with them a few times. This, no doubt, gave her the taste of show business which became the ever-present dream in her mind. Everyone in this group played by ear, including Mary Ann. She knew the chords and could hear the changes. No one ever had a piece of music. Mary Ann taught herself to yodel when she was about nine years old and yodeled for people the rest of her life. She thought it was a fun side thing to do. Her loves of music were main-stream jazz, blues, bluegrass and some 50s music.

She went to Rocky Point School during the second through sixth grades which was a little country school close to Weatherby Lake just north of Parkville. However, she attended school in Parkville for the first grade, junior high and high school. Virginia, her sister, was her teacher in the seventh grade. She played basketball in high school and was on the B team. Her heart was never really in sports, but it was in music. She participated in all the music programs at school and sang solos. She represented the school at the district contests in Maryville, MO, in Piano Solo, Spelling and Typing. During junior high and high school years, she studied classical piano with Dr. Griffith at Park University.

After graduating high school, Mary Ann attended Park University for two years, majoring in music. The University had a wonderful music department. She studied classical piano and also joined a college group called "The Park Singers", which traveled to army bases to entertain troops and also entertained social groups in nearby states during school breaks. Her solos were always Kay Starr songs. Kay Starr was her idol at the time.

She left college to be married, started working at Farmers Exchange Bank in Parkville and subsequently had a son and daughter, Brad and Kay Lynn, who were the light of her life.

She moved, with her family, to Denver, Colorado in 1962. She made sure her children had musical training. They became wonderful classical musicians. She was adamant about their practicing and they hated that. She says, "I'm sorry, kids. I was so proud of you both and wanted to give you something to keep." In her later years, she often stated that she wished she could go back to the years when her children were young as she sorely missed having them around all the time. She said her heart ached with memories when she thought of them as she grew older. She had four grandchildren, Landra, Lindsy, Lachelle and Ryan (in that order) whom she loved dearly and they were a big focus in her life.

After doing secretarial work in offices for three years in Denver, she decided to follow her dream of entertaining for a living. After studying jazz to extend her musical knowledge, she started a career playing piano and singing in clubs and lounges and also doing shows for conventions and private parties. She played at piano bars mostly, but occasionally had a trio that performed. She knew over two thousand songs without music. She always said, "They're just in my head, I can't explain it." The majority of her piano performances were in the Denver area but she also played in Palm Springs, CA and Grand Canyon, Arizona after the children were grown. She had a show business career for 55+ years and loved it. Sometimes, she and Pete had friends over and she entertained at the piano bar in their home and some of the guests sang along.

Mary Ann also loved to decorate. She constantly decorated every house she ever lived in.

She married Pete in 1986. They had a wonderful marriage. They traveled quite a lot over the years. They resided in Denver and felt that it was their home. She always said that she felt she had known Pete all her life and that they were soul mates. They were very close.

She said what she thought and did not suffer fools easily. She had some pitfalls in her life but all in all, she was an upbeat person most of the time and loved jokes. She loved to party and to have parties. She believed in God and was known for her honesty.

She wants to leave you with a piece of advice. "Life is short, do all you can and if you have something in the back of your mind that you want to do and haven't done it, do it, if at all possible!" AND "Always have music in your midst because it enriches the soul."
Services
Memorial Service
Horan & McConaty - Arvada
7577 West 80th Avenue
Arvada
,
CO
US
80003