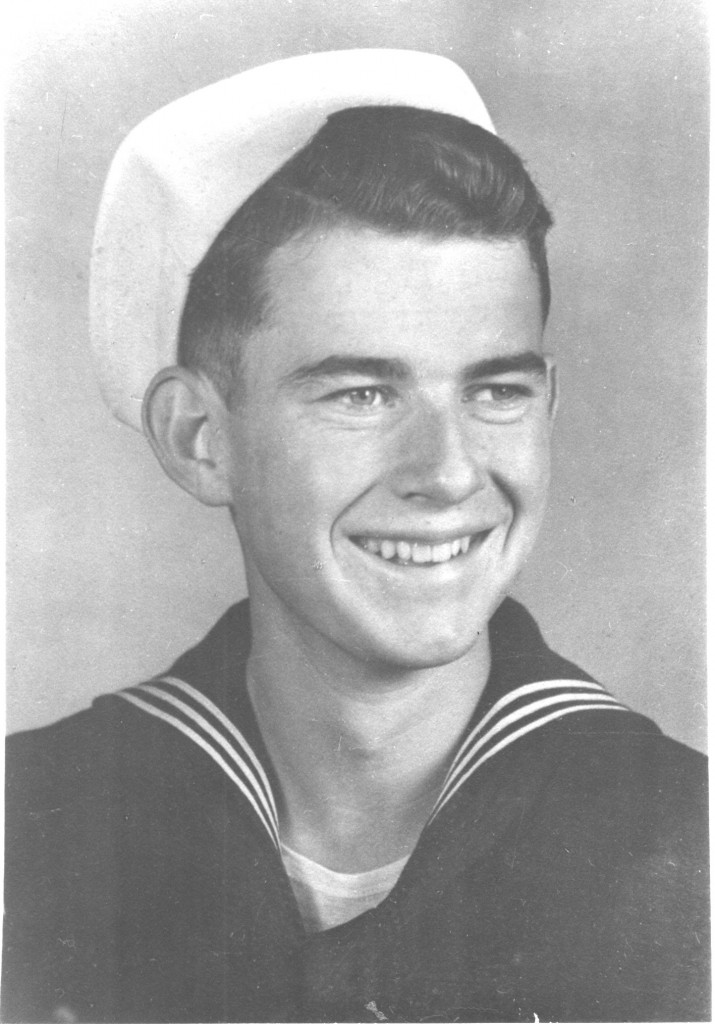 May 15, 1924
-
December 28, 2017
Born in Denver, Colorado
Resided in

Denver

,

CO
Obituary
Richard Joseph Maginn was born to Joseph and Agnes Maginn (Mulligan) on May 15, 1924 at St Joseph Hospital in Denver, Colorado. He was the eldest of four children followed by Joseph, Leo and Genevieve. Richard married Madeliene James on September 13, 1947. They have three children; Karen (Ben Levek), Richard (Lee Frago) and Nancy (Michael LeVine) and two grandsons Jacob and Zachary Levek. Richard is survived by his brother Joseph and sister Genevieve Siebert.

Richard attended the Denver Public Schools and graduated from South High School in 1942. Following graduation, he enlisted in the Navy and served as signalman on the destroyer the USS Conway in the Pacific for three and one half years during World War II. Upon discharge in 1946 he enrolled at the University of Colorado at Boulder and graduated with a degree in mathematics and education in 1951. It was in Boulder that he met Madeliene who was studying nursing after her commission in the Navy. Richard taught electronics at Lowry Air Force base for five years. He was then employed by Martin Marietta where he worked for over thirty years as an engineer for guidance and control systems for the Titan missile. He was honored with a Value Engineering Award for his work on the Lateral Acceleration Sensor System.

After Richard's retirement he kept quite busy. He was instrumental in maintaining the functioning of the South High Clock Tower working with the Colorado Historical Society for funds. He developed a manual for maintaining the clock which is still used today by the South High alumni association. If he knew anyone would be in the neighborhood, it was mandatory to report whether the clock was running on time. He would delight to know that his rival East High (and alma mater of his grandsons) clock was not accurate.

Richard loved the mountains and hiking from an early age. Over the years he hiked with the Colorado Mountain Club and Malley Senior Center. He reached the summit of several 14,000 foot peaks the favorite of which was Mount Bierstadt with a frisky husky named Sunshine. He was hiking into his early eighties. As his health declined, his son Richard frequently took him on rides to the mountains which he greatly enjoyed. He was thrilled to have his daughter Nancy in one of his favorite mountain towns of Leadville.

Richard had a very substantial train collection which started with a Lionel train set given to him for Christmas as a young child. Children young and old especially his grandsons delighted in descending to the basement train room as Richard engineered his impressive collection. Over the years, Richard and his wife Madeliene traveled extensively primarily with the University of Colorado Alumni Association. They proudly wore their Roaming Buffs attire and were fortunate to take over twenty trips abroad over the years. Travel also included reunions throughout the country with the USS Conway veterans beginning in 1981 up until 2011.

Richard had a deep interest in his family genealogy which he researched at length from 1974. It was his steadfast research before the advent of genealogy websites that resulted in a wealth of information for both his Irish roots as well as his wife's Italian family. Several trips to Ireland, Italy and New Zealand resulted in first hand visits to the land of their ancestors. His dedicated work has resulted in special friends and family in Ireland for his daughter Karen who joined them on several trips abroad.

Richard enjoyed playing party and duplicate bridge both at Park Place and with the monthly Martin retiree group. He had a dry sense of humor that he managed to maintain up to the last few days of his life. He was fond of reminding his grandsons as he shrunk with age they increased in stature. At the end of the day he was an Irishman, a proud Coloradan, one of the last warriors of the Greatest Generation, a good husband, father and grandfather.

De go raibh a anam. May his soul be at God's right hand (Gaelic). The family would like to extend their thanks to Crestmoor Park, Suncrest Hospice and Brookdale Parkplace for their compassionate care over the past number of months.

Donations to SHAFI 1700 E Louisiana Ave. Denver CO 80210 to maintain the South High clock tower or a charity of your choice.

Please share memories of Richard and condolences with his family in the Guestbook.
Services
Memorial Mass
Horan & McConaty - Colorado
1091 S. Colorado Blvd.
Denver
,
CO
US
80246
Reception
Horan & McConaty - Colorado
1091 S. Colorado Blvd.
Denver
,
CO
US
80246
Committal of Cremated Remains
Private
Charities
SHAFI
1700 E Louisiana Avenue
Denver, CO 80210
South High clock tower