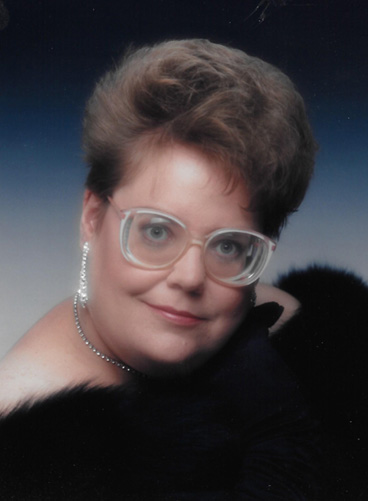 April 24, 1954
-
December 15, 2017
Born in Oshkosh, Wisconsin
Resided in

Westminster

,

Colorado
Obituary
Family. Strength. Loyalty. Determination. Commitment. Compassion.

Faye Ellen Adams (Lautenschlager) lived a wonderful, yet short full life based on the words above, serving as a foundation for 63 beautiful years. Faye was born on April 24, 1954 to Henry E. Lautenschlager and Eleanor Raddatz of Oshkosh, WI. Growing up as a true mid-west girl, she enjoyed being close to family and friends, enjoying holidays, baking and playing games of all varieties - creating special moments she would reflect on often. As an adolescent, she attended Oshkosh West High School graduating in 1972. Shortly after graduating, she attended the University of Wisconsin, Oshkosh, and later the Mercy Medical School of Nursing.

Faye soon realized that nursing was not in her future and began dreaming of moving to a larger city that provided more opportunity and different lifestyle than the mid-west. She rolled the dice, followed three of her best friends, packed up and moved to Denver, Colorado in 1976. In Denver, Faye thrived in a new city and began building a career starting at St. Anthony hospital upon her arrival. She then met Horace Perry (of Shreveport, LA) in 1977, and from that relationship, birthed a son named Reginald Glenn Lautenschlager. As time passed, Faye later found love in 1980 when she met Stanley C. Adams (of Albuquerque, NM). The two were joined in marriage on June 18, 1983 and the family was official when Stanley adopted Reggie that same year.

As the family grew together in the early years, Faye continued her passion in serving the medical field working at St. Anthony hospital in a variety of different leadership and supervisory roles and volunteering for countless initiatives and programs. Her dedication and loyalty were second to none in a career that lasted for 32 years.

Her and family settled down in north Denver at their first home in 1990. Now having a home of her own, she filled that home with love and spirit serving as the guide and glue of the family. She ensured not only her own family was always comfortable, but extended that same gratitude to honorary family and friends to make them feel welcome.

Faye loved to travel and was able to see some beautiful places in her lifetime - Hawaii, Alaska and the Caribbean were her favorite places that will live forever in her mind. She loved being by the ocean, would be very hesitant to get near the water, but as long as she had a view, she was just fine. Faye ensured that her family was able to experience the life she wanted for them. As a couple, her and Stanley worked hard to enjoy life to the fullest and would regularly travel to visit family and friends from Oshkosh, WI; Oklahoma City, OK; El Paso, TX; Houston, TX; Albuquerque, NM; Grand Canyon, AZ and other countless points between.

Later, Faye and family moved to Northglenn as she wrapped up her career and retired early due to health issues. In the early years of her retirement, she made the most of the time, keeping busy with shopping, frequent trips to Blackhawk and Central city to play slot machines, bingo and staying in touch with friends and family. She was a very lucky person, who won multiple contests she entered. Faye was an avid baker, tackling toffee bars, molasses cookies, homemade fudge and peanut bars to savory specialty treats like homemade Chex-Mix, before it was in the store.

Faye loved to compete and was one of the most loyal Green Bay Packer fans to ever live. Her favorite Packers were Brett Farve, Aaron Rodgers, Sterling Sharpe, Randall Cobb and DeVonte Adams. She also liked the Detroit Pistons, in the late 1980's, and Vinny Johnson was her favorite player. Faye loved music and some of her favorite artists included: Marvin Gaye, Stevie Wonder; The Gap Band; The Commodores; Lionel Ritchie; Luther Vandross and Mariah Carey. Her all-time favorite is Billy Ocean, which she won a fan experience where she attended and met him in person.

Later in her life, Faye became strong in her faith, serving as a pillar of strength as she focused on her family providing stability, wisdom, encouragement and always found the right words to help everyone she came across, in all situations.

Faye Ellen Adams was called home by the Lord on Friday, December 15, 2017. She was survived by husband Stanley C. Adams; one son Reggie Adams and his wife Jennifer and stepdaughter Jaelei of Denver; Bruce Lautenschlager and wife Nadene of Marshfield, WI and their children Carol Witz, Susan Kaczmarek and David Lautenschlager and wife Kelli, brother-in-law, sisters-in-law, snieces, nephews and now great nieces and nephews. Faye also had one sister, who died before she was born.

Faye lived a full and life that was full of unique experiences, love and laughter. She was a person of depth, character and faith. She will be truly missed, but the time she had on earth was well spent sharing who she was with everyone she encountered - we will forever be touched by her life, spirit and love!

Honorary Pallbearers: Stanley C. Adams, Reggie Adams, David Lautenschlager, Keith Clark, Klye Clark, Marcus Pete, Byron Pete, Elijah Joseph, Hosie D. Adams, Michael Adams, JC Gallegos, Eric Mitchell, Marvin Woolfolk, Curtis Spenser

Acknowledgement: We extend to you our sincere gratitude for the kindness shown to us during our time of need. The cards, flowers, thoughts and kind words are deeply appreciated. May God bless and keep you. ~ The family of Faye Ellen Adams

A visitation will be held on Friday, December 22, 2017 from 6-8 PM at Horan & McConaty Family Chapel, 9998 Grant Street in Thornton. A Celebration of Life will be held on Saturday, December 23, 2017 at 11 AM also at Horan & McConaty in Thornton.

Please share your memories of Faye and condolences with her family by signing the guestbook below.
Services
Visitation
Horan & McConaty - Grant
9998 Grant St.
Thornton
,
CO
US
80229
Service
Horan & McConaty - Grant
9998 Grant St.
Thornton
,
CO
US
80229