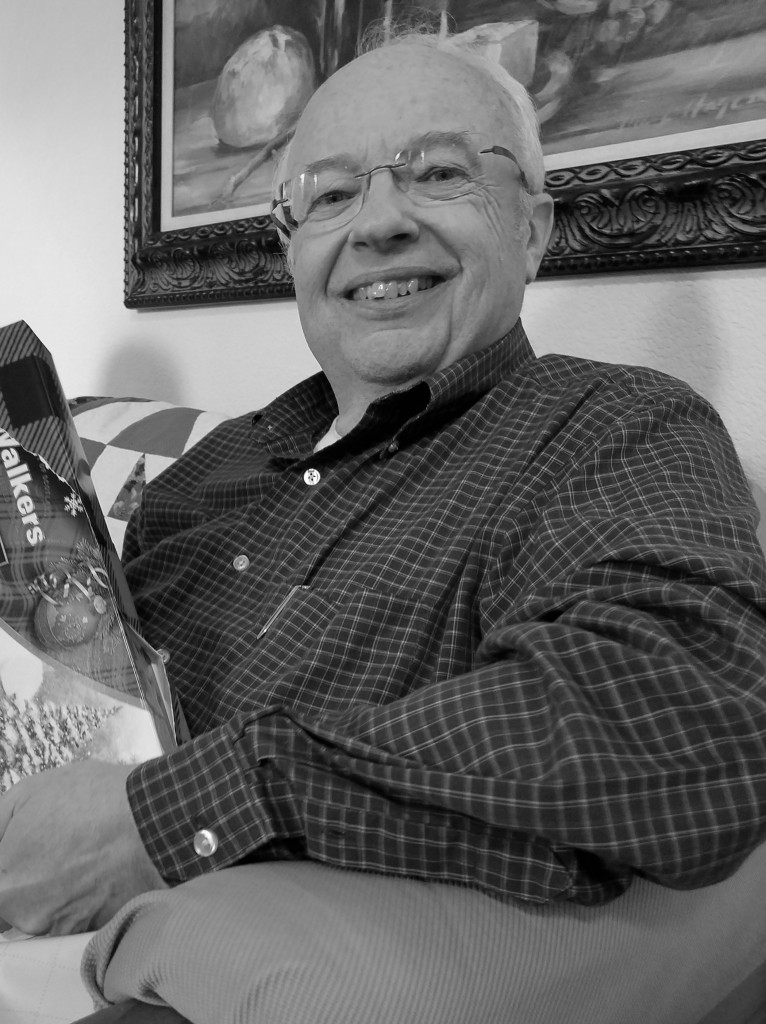 August 11, 1948
-
November 20, 2017
Born in Columbus, Indiana
Resided in

Lone Tree

,

Colorado
Obituary
Donald L. Mundy passed away peacefully on Monday, November 20, 2017. Don was born on August 11, 1948 in Columbus, Indiana. He is survived by his wife Betty R. (Tanner) Mundy, his daughter Kristi L. (Mundy) Fredericks, and his grandchildren Tyler L. Fredericks and Jacob A. Fredericks. He is preceded in death by his parents W. Ralph and Elsie M. (Spaulding) Mundy.

Don grew up in Indiana, where he met and married his wife Betty on June 1, 1968. He graduated from Purdue University with a degree in Electrical Engineering while working at Public Service Indiana. In 1975, Don, Betty, and their daughter, Kristi, moved to Kansas, and Don began what would be a 37 year career with Black & Veatch. In 1992, Don and Betty moved to Colorado; a place where they had enjoyed many fun-filled vacations camping and hiking. Don retired from Black & Veatch in 2012, but continued to work as a consultant for several clients across the country. He loved spending his free time with his wife, daughter, and grandsons. Don was a loving husband, caring father, doting grandpa, and a dedicated engineer. He will be truly missed by his family and colleagues.

There are so many things that I could share about my dad...his many accomplishments and successes that he achieved during his career...but if you knew him, you know that wouldn't be what he would want. So to honor my always humble father, I'll tell you what I think his greatest achievement was during his life...my dad was devoted to our family. He was our strength, our guide, our compass to follow.

Dad, you have been my rock throughout my life. You were there for me, to hold me, to wipe away the tears through the years, when I lost my favorite stuffed animal....a baby...a marriage. Somehow, daddy, you always knew what to say to help me keep faith and hope even during the darkest times.

Your patience was endless, as you taught me to swim after countless others failed. Although in all fairness, you were the only person to promise me a pool if I learned. I still remember how hard you laughed when you presented me with a 99 cent kiddie pool.

You were fair, even though you always told me life wasn't.

You taught me about working hard, never giving up on a dream, and believing in myself. It is your voice that I hear in my head, telling me to keep going, that anything is possible.

You taught my sons how to be responsible young men. You lead by example demonstrating to them how to be strong, sensitive, generous, honest, and compassionate all at the same time.

You always had words of wisdom to share, often in the form of cliches. Your favorite one of all, that you must have told me thousands of time as I struggled with worry about all of life's endless possibilities, was "Let's cross that bridge when we come to it." Well, daddy, that day has come, far too soon and quite unexpectedly. As you stand on one side of that bridge and I on the other, I will hold in my heart cherished memories of our times shared, the unconditional love and strength that you gave so generously, and the enduring faith that we will one day be together again.

A private viewing with family was held on Saturday, November 25, 2017 in Centennial, Colorado.

Memorial donations in Don's honor can be made to Give Kids The World - an organization that gives families with children suffering from life-threatening illnesses once-in-a-lifetime trips to Walt Disney World and other Central Florida destinations to create cherished memories together.

Give Kids The World
Donald L. Mundy Memorial Page
https://disneyworldenthusiast.com/charity/

Please share condolences for the family and memories of Don by signing the guestbook below.
Services
Funeral Home
Horan & McConaty - County Line
5303 East County Line Road
Centennial
,
CO
US
80122