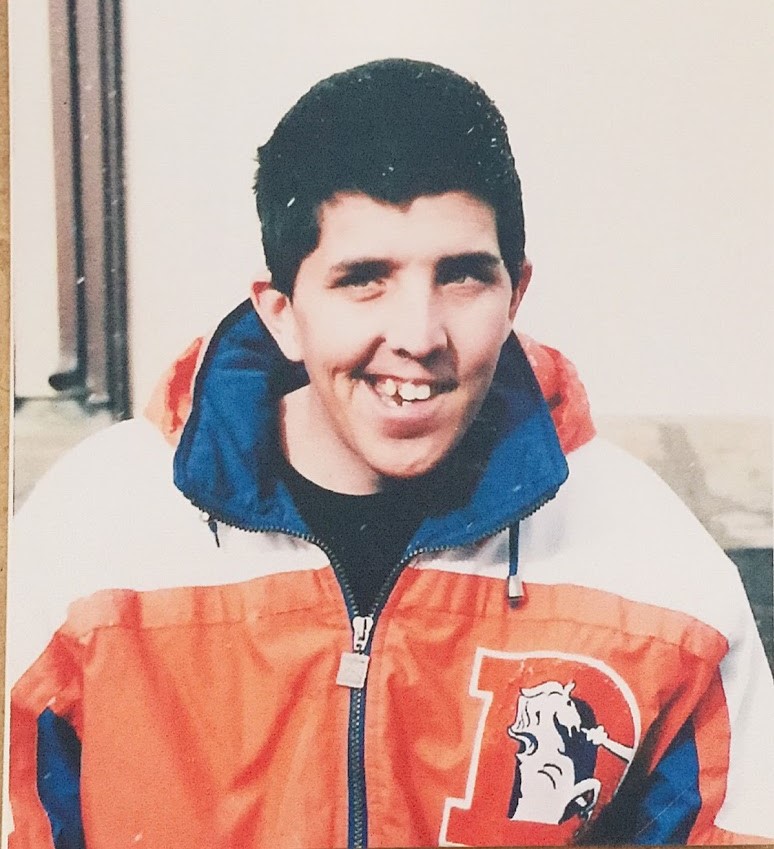 Obituary
Eugene "Geno" Kertis Tate, age 44, died in Henderson, NV less than 3 months after his losing his father.
He is survived by his mother Kathy (Craft) Tate; his sister Jeannelle Thrasher (yes, Geno had a sister), sister-in-law Brooke Thrasher; aunt and uncle: Karen McMechen, Doug McMechen; cousins: Anna Marie Craft, Brittney Lynn Craft, and Lilie Ann Craft; honorary sisters: Janecke Hausken and Angie Bruckner; as well as all the lives he touched throughout his years.
He was a gentle soul with the innocence of a child, full of love and ideas. He was a planner and was always asking "What next?" He had constant remodeling plans for everyone's homes, always wanting to knock down walls and dig up foundations. He could get you to grandma's house no matter how many decades it had been since he'd been there. He could light up a room, make friends everywhere he went and have a lasting impression on all he met. People would remember him, even if they didn't remember any of the rest of the family. He had an artistic vision with his drawings and photography that was all his own. His OCD ensured that no one forgot anything and everything was in its place. He loved watching the Broncos and yelling at the TV beside his father.
We hope that Geno is now with his father and Grandma Dorothy, bowling with his perfect form and making everyone smile with his humor and kindness.
What next, Geno Tate? What next?
Services will be held at Horan & McConaty at Wadsworth and Yale on Wednesday 11/29 at 9 am with a gathering to follow. The family welcomes all who knew and loved him to celebrate a life well lived. Requested attire for services is any Broncos related items or at least Broncos colors.
Services
Memorial Service
Horan & McConaty - Wadsworth
3101 S. Wadsworth Blvd.
Lakewood
,
CO
US
80227
Interment
Fort Logan National Cemetery - Shelter B
3698 South Sheridan Boulevard
Denver
,
Colorado
80236