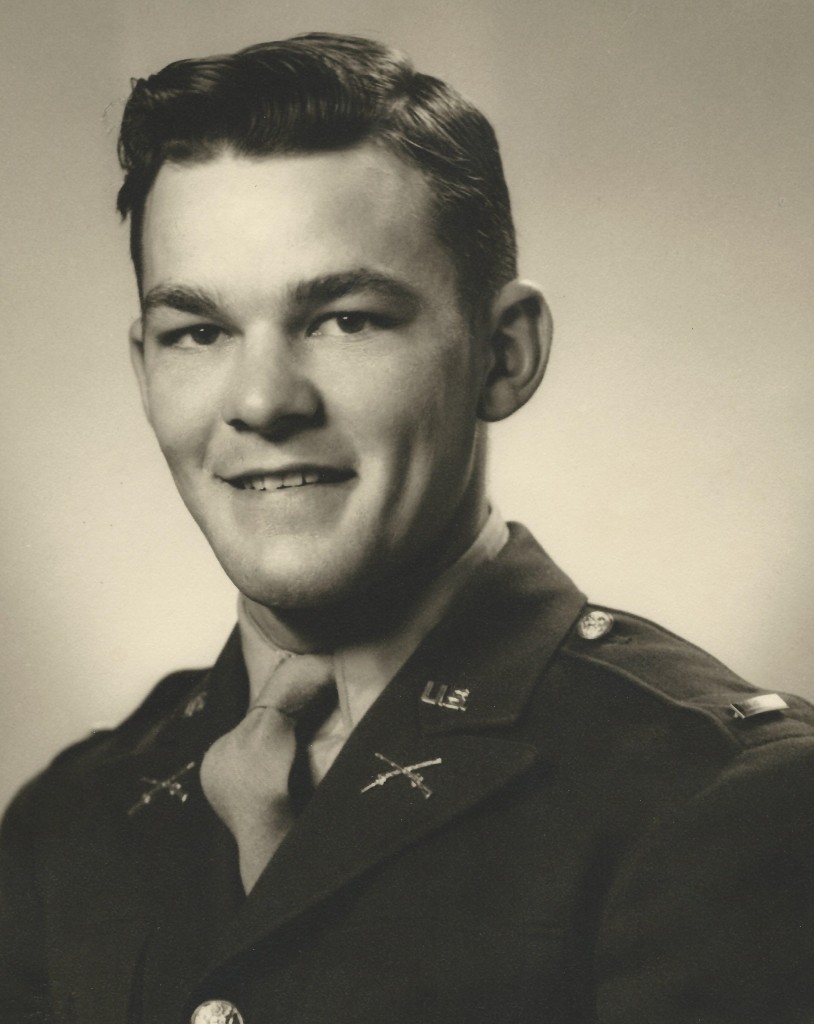 December 20, 1925
-
February 23, 2018
Born in Winchester, IL
Resided in

Denver

,

Colorado
Obituary
Thomas Lloyd Cowhick, 92, devoted husband, father, grandfather and great-grandfather passed away February 23, 2018. His wife of 68 years, Willajean, preceded him in death. He was born December 20, 1925 in Winchester, Illinois, the son of Joe and Mildred Cowhick. Surviving are his children, Jenean (Larry) Huckaby, Colleen Cowhick, Thomas V. (Marilyn) Cowhick, William (Lisa) Cowhick, Mark Cowhick, Timothy (Angela) Cowhick, James (Anne) Cowhick, Marie (John) Dobey, Michael Cowhick; as well as fourteen grandchildren and thirteen great-grandchildren. He was one of three children and is survived by his sister-in-law, Mary (James W.) Cowhick and many nieces and nephews.

A Visitation will be held 4-7 pm, with Rosary at 7 pm on Monday, March 5, 2018 at Horan & McConaty Family Chapel, 1091 S. Colorado Blvd. Denver, Colorado .
The Funeral Mass will be at 10 am, Tuesday, March 6, 2018 at St. Vincent de Paul Catholic Church, 2375 E. Arizona Ave., Denver. Interment will follow at Ft. Logan National Cemetery.

In lieu of flowers, donations may be made to the Little Sisters of the Poor at Mullen Home, 3629 W. 29th Ave., Denver, CO 80211-3611.

While a quiet, well-read man, our dad was an affable conversation partner, especially when immersed in one of his favorite interests, U.S. war history. Our Dad, Captain Thomas Cowhick, was proud of his military service to his country as well as that of his father Joseph. Dad served in the same European Theatre, during World War II, as did Joseph during World War I. Thomas was a descendant of many "Citizen Soldiers" throughout his family's history. In his 91st year of life, he received confirmation of this belief from the National Society of Daughters of the American Revolution. It seems he is the descendant of five Revolutionary Patriots. When informed that this lineage to his Patriots was recorded in DAR's National Archives, in Washington DC, in perpetuity, it brought a joyful and satisfied smile to the face of this 91 year old Citizen Soldier -- our Dad, Thomas.

In these past few months of his life, while his waning physical health was apparent, he remained essentially upbeat, and enjoyed visiting with any number of his three generations' worth of family here in the Denver area. On the last morning of his life, in tune with the quiet dignity in which he conducted his daily life, he seemed to intuit that this morning would be like no other.

Shortly before breakfast on Friday morning, one of the nurses, asking whether he'd be joining them, had left him to sleep and arranged for a plate to brought to him soon. While she was away, Dad had awoken. Uncharacteristically, he took off first his top and then his pajama bottoms, folding them neatly and placing them at his bedside table. He then looped up his oxygen cord and placed it properly atop the tank. He lay down again, drew the sheet up to his chin, crossed his hands over his heart, and fell to sleep. A moment later, one of the Sisters who had been caring for him that morning, returned in time to witness. two labored breaths -- and he was gone.

Please share your memories of Thomas and condolences with his family by signing the Guestbook below.
Services
Visitation
Horan & McConaty Family Chapel
1091 S. Colorado Blvd.
Denver
,
CO
US
80246
Rosary
Horan & McConaty Family Chapel
1091 S. Colorado Blvd.
Denver
,
CO
US
80246
Funeral Mass
St. Vincent de Paul Catholic Church
2375 East Arizona Avenue
Denver
,
CO
US
80210
Interment
Fort Logan National Cemetery Staging Area "A"
4400 West Kenyon Avenue
Denver
,
CO
80236