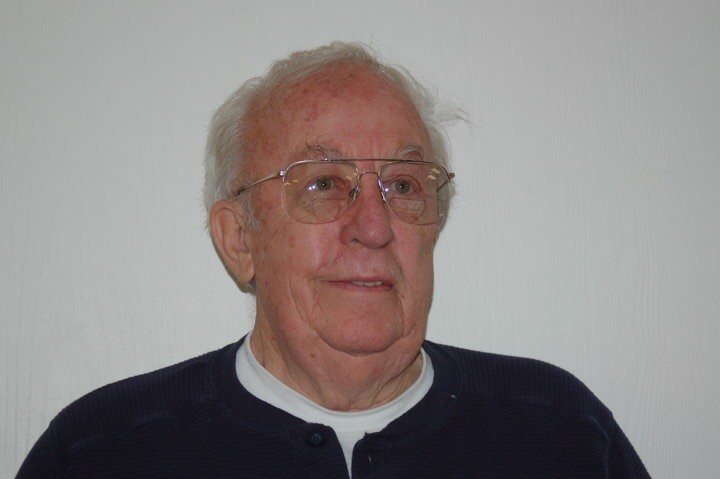 June 28, 1933
-
February 19, 2018
Born in Rock Springs, Wyoming
Resided in

Elizabeth

,

Colorado
Obituary
Richard "Dick" Lynn Wilde passed away at the age of 84 years young on February 19, 2018 at his home in Elizabeth, Colorado. Dick passed away doing what he liked doing and was found to have left us, contented while working around the house.
Dick was born at home in Rock Springs, Sweetwater County, Wyoming on June 28, 1933, to Wayne and Edith Wilde, who have previously passed away. Dick enjoyed his early years there, before moving with his parents to Eagle, Idaho. He had two brothers Leslie and Earl, both preceded him in death.
Dick went to high school in Eagle, Idaho. Dick entered the Army on September 14, 1952 achieving the rank of a Private 1st Class and was discharged on September 14, 1954. He graduated from the University of Idaho after his service and then fulfilled his dream of marrying his high school sweetheart, Mary Lou Towne (Wilde) on January 31, 1959 in Boise, Idaho.
Dick worked many years in the cattle, sheep and pharmaceutical industry as the President and Marketing Manager of several large agriculturally based businesses. He and his family moved from Idaho to Wyoming, Illinois and Colorado while working in a field of employment that he loved and enjoyed. He started his own business in the cattle and sheep industry in Colorado. His part-time retirement job was working in Wal Mart where he made many friends.
Dick enjoyed many outdoor activities, including hunting, fishing and shooting. He also liked to work in his woodworking shop. Another passion that Dick had was for riding motorcycles and dirt bikes.
Dick and Mary Lou shared many life experiences throughout their 59 years of marriage, including travelling the world and sharing their home with the Cairn Terriers (Bruce was Dick's favorite).
Dick is survived by wife, Marylou, daughter Brenda, son-in-law Albert Valletta, niece Dana Wilde Kozlareck (husband Mike, children Amy, Kate, Cameron and Nick), nephew Steve Wilde (children Tristan, Tennyson and Isabella) and grandson Taylor. Dick was predeceased by daughter Melissa.
Dick will be cremated by Horan and McConaty Funeral Home, 5303 E. County Line Road, Centennial, Colorado. A service will be held on Saturday February 24, 2018 at the LDS Church in Elizabeth, Colorado at 3pm. Dick will be buried in the family plot in Elizabeth, Colorado.
Dick was an avid reader and visited the local library in Elizabeth for many years.

In lieu of flowers please consider donating to the Pines and Plains Library in Dick's name.

A memorial service will be held at the Church of Jesus Christ of Latter Day Saints Saturday, February 24, 2018 at 3:00 p.m.

Dick's Thoughts About Life
I have lived a long, happy and fruitful life. I was happy that you were all a part of that life. I hope you all enjoy your remaining time, as every day there can be something to
discover or to appreciate. I have gone on to a different life and so I bid you all a fond farewell.
Forever yours, Dick Wilde

Please share memories of Dick, and condolences with his family, by signing the guestbook below.
Services
Memorial Service
The Church of Jesus Christ of Latter Day Saints
34200 Co Rd 17
Elizabeth
,
Colorado
80107