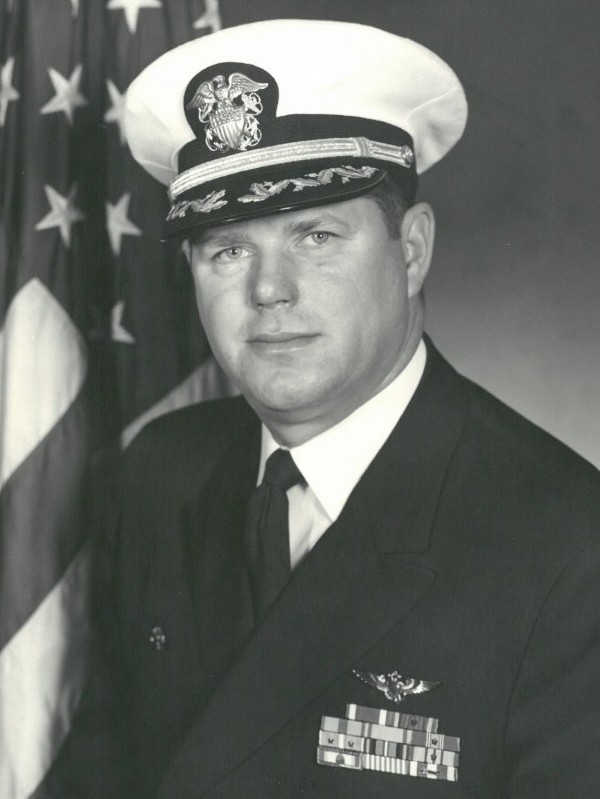 August 31, 1930
-
May 13, 2018
Born in Exeter, Nebraska
Resided in

Littleton

,

Colorado
Obituary
Norman L. Sothan, 87, of Littleton, Colorado passed away on May 13th, 2018. A Celebration of Life service will be held on Friday, June 15th at 1:00 at St. James Presbyterian Church, 3601 W. Belleview Ave, Littleton, CO. A private family burial with full military honors took place Friday, May 18th, 2018, at Fort Logan National Cemetery. Norm was born in Exeter, Nebraska to Harvey and Geraldine (Ingram) Sothan on August 31, 1930. He grew up primarily in nearby Geneva becoming the town's first Eagle Scout and starring on both the high school's basketball court and baseball diamond. He graduated from the University of Nebraska's Naval ROTC program and received his Master's Degree in International Relations from George Washington University. Naval Aviator Training took Norm to Pensacola, Florida. There, on June 13, 1953, he married Janet Kokjer of Wahoo, Nebraska. Together, they embarked on a military career spanning 26 years, including wartime service in both Korea and Vietnam. Norm was an adept aviator of a number of different aircraft including F4D Skyrays, F3H Demons, and F8 Crusaders, all carrier-based jet fighters. In 1957, during qualification landings on the USS Essex, a brake malfunction flipped Norm's fighter upside down crashing it into the sea. Miraculously, he survived by performing the first successful underwater ejection. The mishap resulted in the initiation of lifesaving safety changes in jet cockpit design and construction. The modification to the F4D canopy became known as the "Sothan Door." Of all his duty stations, Norm was most proud of commanding his own jet fighter squadron, VC-4, stationed out of NAS Oceana, Virginia. He also relished his time aboard the attack carrier USS Intrepid, flying combat missions over North Vietnam's Red River Valley; as well as his role as military liaison to NATO and as congressional liaison to the Chief of Naval Operations. He was awarded the Legion of Merit for exceptionally meritorious conduct in the performance of outstanding services and achievements in his career. Upon his Navy retirement, he served on the administrative staff of Congressman Bill Armstrong. He was later appointed Director of Colorado's Center for Occupational Safety & Health (COSH) which, in short order, inspired him to launch a second successful career through the formation of Safety Services, a consulting business dedicated to the practice of ski area risk management. He spent the next 20 years working, writing, traveling, and speaking nationally as an industry expert, often from the acclaimed safety manual "bible" he authored and saw widely adopted. Believing that actions speak louder than words, Norm was a proud and active Rotarian, serving as president of the Rotary Club of Littleton from 1990 to 1991. He passionately and tirelessly volunteered his time and talent to a number of other organizations and causes, including St. James Presbyterian Church, Town Hall Arts Center, Citizens Police Academy, Littleton Museum, and Save Chamber's Farm. Extensive travel highlighted his retirement including a number of trips to Littleton's sister-city of Bega, New South Wales, Australia, and one especially memorable trip back to Korea as a guest to the government to commemorate the 50th anniversary of the end of the war there. Norm is survived by loving wife of 65 years, Janet Sothan; children, Laura (Joe) Spendolini, Anne (Paul) Potter, Ryan (Cori) Sothan; 11 grandchildren and 8 great grandchildren. Memorials may be given to Rotary, St Jude's Children's Hospital or Navy Marine Corp Relief Society.
Services
Celebration of Life
St. James Presbyterian Church
3601 W. Belleview Ave.
Littleton
,
CO
80123
Charities
Rotary International
One Rotary Center, 1560 Sherman Avenue
Evanston, IL 60201
www.rotary.org/give
St. Jude Children's Research Hospital
501 St. Jude Place
Memphis, TN 38105
www.stjude.org
Navy-Marine Corps Relief Society - Attn: Development
875 N. Randolph St., Suite 225
Arlington, VA USA 22203
http://www.nmcrs.org/expressionengine.php?/donate