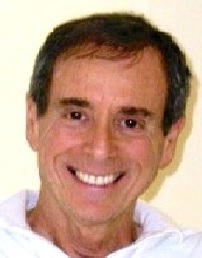 May 30, 1941
-
February 26, 2018
Obituary
Emanuel Marritt, M. D., died peacefully at his home from natural causes on February 26, 2018.

Dr. Marritt was born May 30, 1941 in Watertown, New York where his father, also a physician, was sent to serve as the area's only doctor during World War II.

The second of three children born to Samuel and Ruth Marritt, Manny, as he was called, excelled at both his studies and extracurricular activities. By age 12, he was accompanying his father on home visits to patients in Brooklyn, N. Y. where the family relocated at the end of the war.

Manny attended the prestigious Stuyvesant High School, graduating at the top of his class, then graduated from Amherst College in Massachusetts with a B.S. degree and completed medical school with honors at New York University School of Medicine in 1967.

As a young boy, Manny taught himself to ride horses while helping at the stables in Prospect Park, Brooklyn. From that time on, he wanted to go west and "become a cowboy". He did his medical residency in Psychiatry at the University of Colorado School of Medicine, becoming Chief Resident. Then he moved to Los Angeles where he met and married the love of his life, Ellen. Board Certified in Psychiatry, Dr. Marritt practiced at the State of California Psychiatric Hospital in Camarillo for several years.

In 1975, Dr. Marritt decided to change his specialty to Dermatologic Surgery. He completed a preceptorship in Hair Transplantation, then he and Ellen returned to Colorado to open his private practice in Denver. His wife said, " Manny would joke that he started out working on the inside of the head and ended up fixing the outside." During his 30 years in practice, Dr. Marritt made significant contributions to the standard of care of hair transplantation, implementing innovative techniques, which greatly improved the results. As his reputation grew, Dr. Marritt was frequently the featured speaker at medical conferences and interviewed as the expert in his field in print, television and radio. He held the position of Associate Clinical Professor Emeritus , Department of Otolaryngology/ Head and Neck Surgery at the University of Colorado Health Sciences Center. Dr. Marritt was a member in good standing of The American Society Of Dermatologic Surgery, The International Society of Dermatologic Surgery, and The American Society of Cosmetic Surgery. He authored numerous articles for The Journal of Dermatologic Surgery and Oncology, several chapters in Hair Transplantation textbooks, and with James Harris, M. D. co-authored a book for consumers, titled " The Hair Replacement Revolution".

At age 60, after retiring, Manny taught himself to snowboard. He especially enjoyed the young boarders whizzing past him on the slopes, calling out," Way to go, Grampa." He also enjoyed biking and rollerblading. An excellent cook, he was known as the "grill master" and "master pizzaiolo" to his friends. After several friends and family members developed cancer, Manny devoted much of his time to cancer research, with an emphasis on adjuvant therapies.

In both his practice and his personal life, Manny was a kind and compassionate friend, very generous with his time and knowledge. He was always available to his family, friends and patients to help them with their health concerns. He was much loved and will be greatly missed.

Manny is survived by his wife, Ellen, his daughter, Phoebe, his stepson, Tony, his daughter-in-law, Kristi, his grandson, Tre, his granddaughter, Remi, extended family, colleagues and friends.

A private memorial service will be held at a later date. Contributions in Manny's memory may be made to Children's Hospital Foundation, 13123 E 16th Avenue, Aurora, Co. 80045 or The Leukemia and Lymphoma Society, 720 S. Colorado Blvd., Ste. 500S, Denver, Co. 80246 and are greatly appreciated. All contributions will be distributed to cancer research.

Please share your memories of Emanuel and condolences with his family by signing the Guestbook below.
Services
Funeral Home
Horan & McConaty - Colorado
1091 S. Colorado Blvd.
Denver
,
CO
US
80246
Charities
Leukemia & Lymphoma Society
720 S. Colorado Blvd., Suite 500-S
Denver, CO US 80246
www.lls.org