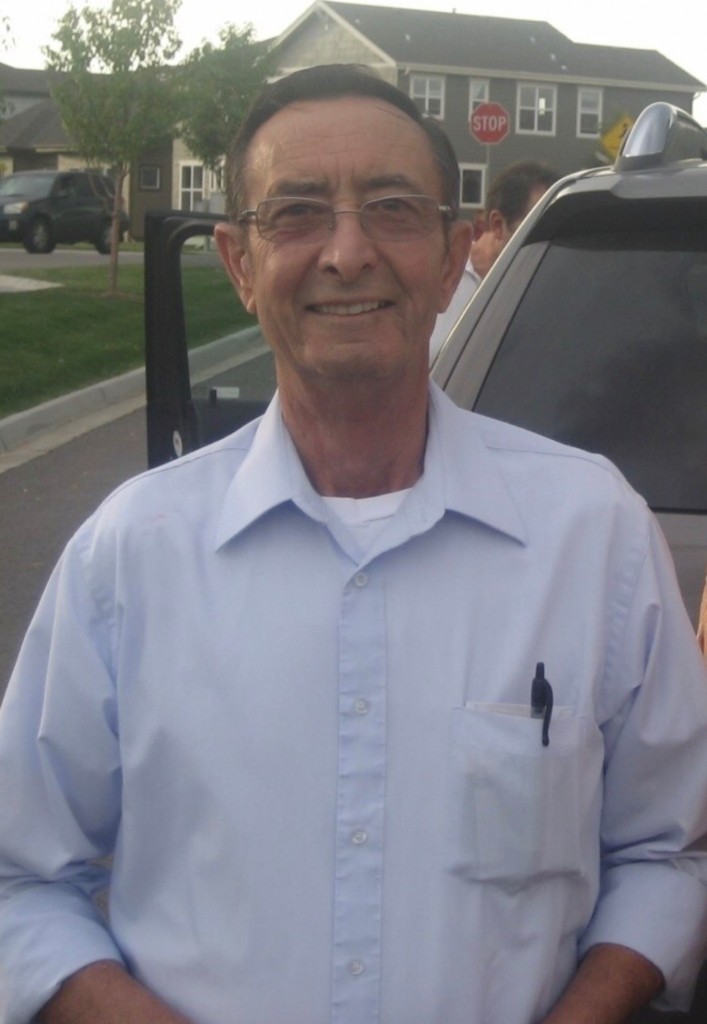 March 18, 1935
-
December 10, 2017
Obituary
Deryl L. Botts, age 82, passed away at his home on the evening of December 10, 2017.

Deryl always had fond memories to share about his childhood in Minnesota like the snow that would pile up to the tops of the telephone poles…. No, really… he'd stick by that statement if he were here today. He also had challenging circumstances growing up with parents who went in separate directions and Deryl and his four sisters were ultimately split up; his sisters sent to live with Aunts and Deryl placed with a family, on a local farm. The family was loving but stern, and they held him accountable for his fair share of work on the farm. As he aged he recognized his time with the family is what developed his strong work ethic that allowed him to be self-sufficient at a very young age. It was at the age of 15 that he chose to leave the mid -western state and head west to Denver.

Deryl worked as a roofer in Denver with his uncles and it wasn't long before he met and married his first wife, Tommy Jo and they had two wonderful kids - Debbie and J.T. (a spittin' image of his dad). As his young life transitioned he became a master electrician and a member of IBEW Local 68. His first marriage soon dissolved and shortly after Deryl's path would lead him to his second wife, Judy. It was fate that brought Judy into Deryl's life as they met by pulling up next to each other at a stop light. Judy and Deryl went on to marry and have two beautiful daughters, Shannon and Susan and were married for over 54 years.

Deryl worked hard and played hard. He loved water skiing, boating, vacationing, playing cards especially with his grandson Stratton, dreaming about being a farmer and he loved to be busy. Deryl enjoyed collecting; the more he could amas the better, especially tools. If he had one cordless drill, he had six more…. If there was a good sale on shop vacuums, he would buy four of them. All great until it was eventually time to downsize!

Deryl had a drive to make money and although he didn't have a formal education, he made it a point to learn about real estate, contracts, the stock market and several other investments. He was a self-taught renaissance man and was always willing to share advice or guidance for others who displayed interest and motivation. Deryl loved his family and although he could be as stubborn as one of his goats, he could be as compassionate as the Pope. Toward the end, Deryl was a fighter…. He frequently beat the odds when doctors and modern medicine wrote him off and he did so time and time again. As usual, Deryl chose to leave on his terms and he is now enjoying a peaceful, overdue rest and we are all better off for knowing him.

He is survived by his wife of 54 years, Judith Botts, daughters Debra Jacks, Shannon Ambrose, Susan Studdard, son J.T. Botts, seven grandsons, and seven great grandchildren, all residents of Colorado. He is also survived by three sisters, Reba Cummings, Twyla Thompson, and Opal Rogstad all of Detroit Lakes, MN and preceded in death by his eldest sister Cheryl Botts.

A service celebrating Deryl's life will be held at 1:00 PM on Saturday, December 16, 2017 at Horan & McConaty Funeral Chapel, 3101 S. Wadsworth Blvd., Lakewood, CO 80227.

Please share your memories and condolences with Deryl's family by signing the guestbook below.
Services
Service
Horan & McConaty - Wadsworth
3101 S. Wadsworth Blvd.
Lakewood
,
CO
US
80227